About Pam Gracey
Supplemental Insurance Benefits Consultant
As your trusted insurance agent, I am a Supplemental Insurance Benefits Consultant. In my role, my primary focus is on serving as a partner in helping you to grow your business in all functional areas. We achieve this by implementing a variety of strategies designed to meet your individual needs.
Client Focused – Solution Driven – Consultative
It's critical for your business to stay competitive in its market. With all of the challenges that health care and the economy continues to bring, many of our strategies are implemented at no direct cost to your business.
Our partnerships with other insurance and financial service professionals allow us to consistently meet the changing needs of our clients. When our clients are looking for specific products or services; it's important to know there's someone you can trust.
---
Your Referrals Are Always Welcome!
Ph. 860-575-3381
Email: pamela@graceybenefitsolutions.com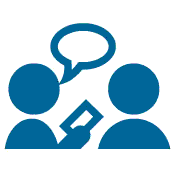 Licensed in CT / RI / MA / NY / NJ / VA / FL / ME
Download my personal App to ensure you receive an excellent customer experience.
---
Our goal is to educate each client so they have a full understanding of all benefits available to them – even those we are not providing.
---
Pet Insurance covers the unexpected.